AIRLINE CATERING WEIGH STATION (ACWS)
Our Airline Catering Weigh Station improves product consistency and quality whilst improving giveaway and productivity.  It has intuitive operator control through a colour touchscreen PC and uses windows based software using a SQL database and reporting services.
Key benefits
Ergonomically designed workstation
Allergen management
Hygienic design for easy inspection and cleaning
Unique visual step by step recipe construction
USB and Ethernet interfaces
Flexible tray system
Complaint management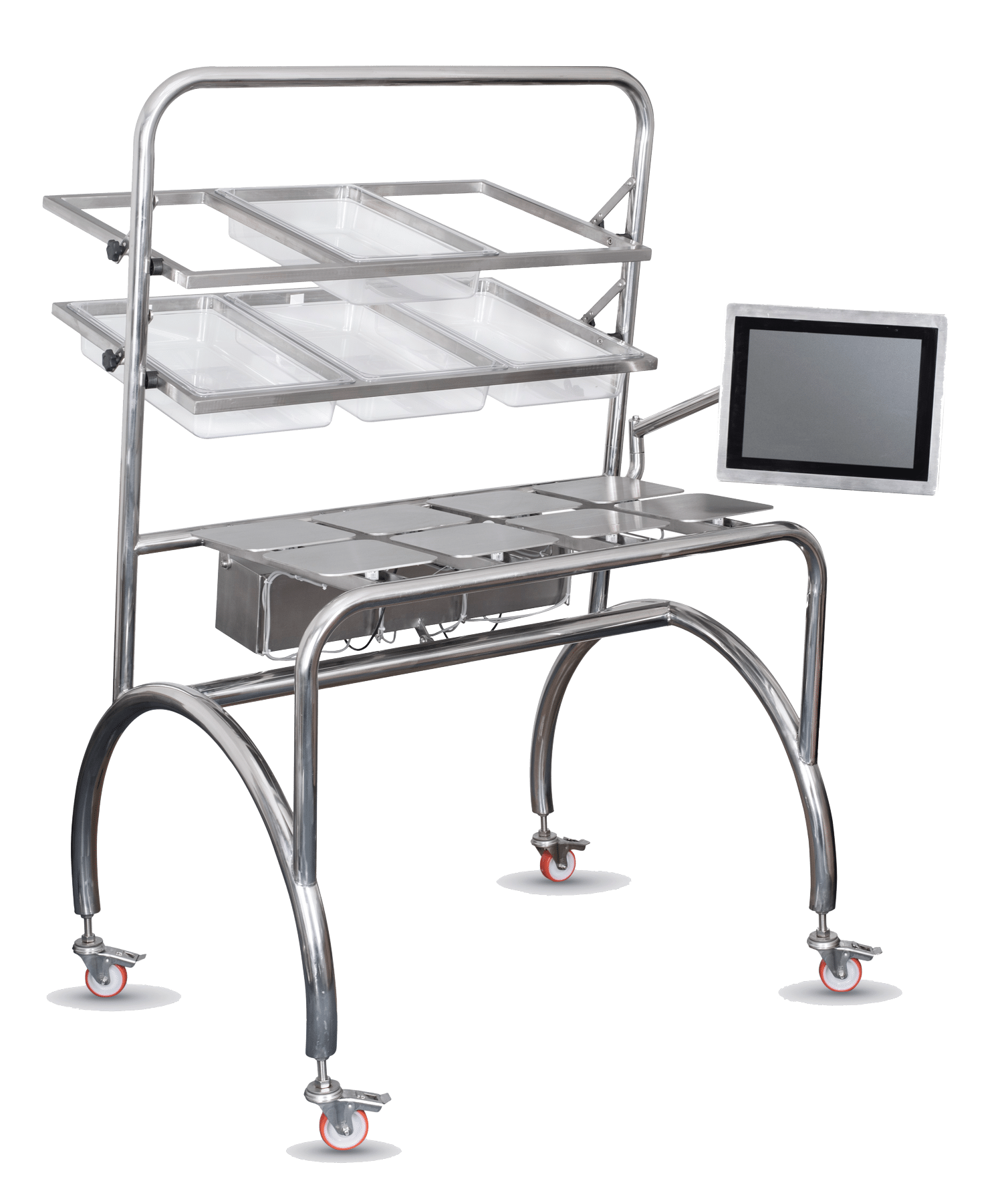 Please contact us at enquiries@metroweigh.com for your free no obligation demonstration of our hardware and software systems.